I'm really hard on myself, my relationships and my belongings.  I've become victim to anxiety attacks because my mind begins to flood with so many questions like what will I eat? what will I wear? why do I keep gaining weight? should I buy more clothes?  will I be able afford my car payment? can I save money this month? is my relationship growing dull? am I alone in this world?
The list goes on.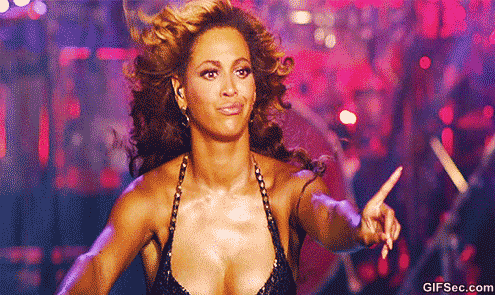 As I get older and adult-ier (not sure if that's a word or if I made it up), I've come to a few conclusions.  One of them is I cannot do life alone.  This realization has startled me and comforted me beyond relief.  It's comforted me because I know God to be my refuge and strength and an ever present help in the time of trouble (Psalm 46:1).
What are some times that I've been in trouble? I've been without a place to stay before and I wasn't sure where I was going to live.  There have been times when I haven't paid a bill or rent because of tightness with money.  My car is currently partially wrecked and I don't have the money to fix it.  I've had to stretch $50 until my next pay check because of unforeseen circumstances.  I've ruined relationships many times because of my personal issues with feeling fulfilled.
But in every single situation, I praise God because I've never gone hungry or begging for anything.  Even when I didn't have a place to stay, God provided for me to stay with a friend and it was the best summer of my life (even though at the time I thought it was going to surely be the worst summer ever).  Bill collectors have worked with me to pay off the bill and give me generous due dates.  Often helping me to get discounts! Even when I had to stretch $50, people would take me out for breakfast or there would be a lunch at my job so I didn't have to spend any money at all (they didn't even know they were being used by God).  My boyfriend constantly reminds me that he loves me and will do whatever he can do to help me  and he's never broken a promise. (Stay in prayer about the car situation y'all! *sigh*)
So I have a few things to consider about my life.  Jesus also prompts us to consider a few things too.
"Then, turning to his disciples, Jesus said, "That is why I tell you not to worry about everyday life—whether you have enough food to eat or enough clothes to wear. For life is more than food, and your body more than clothing. Look at the ravens. They don't plant or harvest or store food in barns, for God feeds them. And you are far more valuable to him than any birds! Can all your worries add a single moment to your life? And if worry can't accomplish a little thing like that, what's the use of worrying over bigger things? Look at the lilies and how they grow. They don't work or make their clothing, yet Solomon in all his glory was not dressed as beautifully as they are. And if God cares so wonderfully for flowers that are here today and thrown into the fire tomorrow, he will certainly care for you. Why do you have so little faith? And don't be concerned about what to eat and what to drink. Don't worry about such things. These things dominate the thoughts of unbelievers all over the world, but your Father already knows your needs. Seek the Kingdom of God above all else, and he will give you everything you need. So don't be afraid, little flock. For it gives your Father great happiness to give you the Kingdom." (‭‭Luke‬ ‭12:22-32‬ ‭NLT‬‬)
When I read that scripture this week, it wrecked me.  It's like God knew what I was feeling and thinking! Duh. Of course He does.
But what is beautiful about this passage is that Jesus reminds us that we are so loved by God, more than any other creation, that God will always provide our needs just like He provides for everything else.  Jesus reminds us that our lives are more than bills, employment, debt, family issues, break ups, worries or whatever else.  It's about God's light shining through us.  But our anxieties (fueled by fear from evil) aim to cover our light. Cover our words. Cover our redemption stories.
Our faith is measured in what we put our anxieties and worries towards.  What do the things we pay attention to or the things we do say about our faith? He says that none of our worries and concerns can add anything to our lives so why do we give them that power over us? Why do we allow for a concern for anything to rule our emotions and our physical being? WHY? No worries, I'm guilty of this.  I remember waking up in anxiety attacks – sweat, unable to breathe – because of my concerns.  But Jesus reminds us that this is NOT the way to live.  And God doesn't want this for us.  He wants us to have true and great faith so we can change the world around us.
Instead of worrying, consider the lillies. They do nothing to inherit their beauty and yet God still clothes them in beauty. Will God not clothe us – His very own children? Definitely!
God clothes us in His mercy, grace, love, strength, and beauty.  We are forever clothed by God's blanket of grace! God Himself says that He is the lily of the valley so let's consider Him! His Majesty! His Glory! Anything that says otherwise is not true #alternativefacts 😭
And if we can take a moment  and consider our stories and how everything we've been going through or have went through points to the fact that we shouldn't be here today… wow.  Let's consider that.  Let's consider the strength that God has already shown us that we have.  We shouldn't have survived that abuse, that relationship, that debt, that unemployment, that single motherhood, that breakup…BUT GOD.
God already knows our needs and our weaknesses and He desires to fill in those gaps. Praise God for wanting me. ❤
So even when you feel like nothing is going right or you don't see a way out. Trust God! Believe me, it works.  And every trial is an opportunity to try God by His word.
Why worry about tomorrow instead of praising God for considering us as worthy candidates of salvation and love TODAY … RIGHT NOW?
Be encouraged.  God is with us and His love is greater than any circumstance.
Pray these words – God, I give it all to you.  Thank you Jesus for making something beautiful out of me.
❤ Neish