Someone please call up Tamela Mann.
Because truth is, I'm tirrrred.  Options are few.  I'm trying to pray….
Do you ever get into a place where you're tired of the routine?  Tired of the same thing over and over and over again?  I fall into this often because I'm such a go getter, but lately, I don't feel like I've been getting much.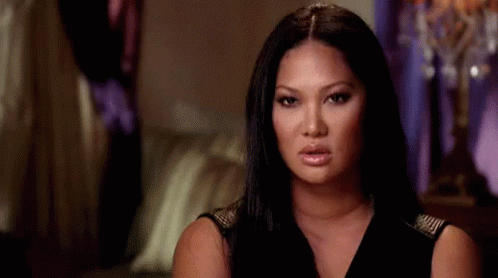 This upcoming fall marks my third year out of undergrad….and I feel like I haven't chased any of my passions or dreams.  I thought I would be in law school…(look forward to another post about that in the upcoming future), I thought I would be engaged or married by now, I thought I would have published my first book.  All of these things that I thought during undergrad I would accomplish by the age of 25 (luckily I have a few months to go).
But what do you do when you feel like you've been repeating the same routine, the same course of life for the last 3 years?
You can choose to get angry, frustrated, upset, annoyed and believe me, I battle those emotions very often.  They all stem from discontentment.

Discontentment is a cycle.  It starts out with your happiness of where you are.  Then you open Instagram, scroll through Facebook, turn on reality tv and see shiny cars, beautiful engagement proposals, diplomas, and status updates about how great everyone else's life appears to be.  Then you become clouded by these thoughts that what originally brought you happiness doesn't measure up to the things someone else has.  You begin to compare, and become upset, or annoyed, or frustrated that your shiny new thing isn't as great as someone else's.  Feelings of anger, confusion, disappointment, annoyance flood you until you look for something or someone else to fill that void.  You get the thing…but then the cycle still continues.
We've all been there or are currently there.  It's not a fun cycle because we begin to place our affections on the actual things that we are given and lose sight of the Giver.  The cycle doesn't exist because the things we have aren't truly good enough, but instead it exists because the world leads us to believe that what God has given us is not good enough.  "My relationship is fine, but it would be so much better if we were married. Why doesn't he hurry up and propose?" or "I just got a raise at my job but I wish I would've gotten the corner office too. My space is wayyy too small."  or "I just got my new car…but I wish it came with a sunroof. Why does she deserve to have it?" All of these statements have passed through my mind at one point or another.  These things aren't bad to desire but the desires become problematic when they are given more value than the God who is able to make those things happen.
Apostle Paul writes in Philippians 4:11-13: "Not that I was ever in need, for I have learned how to be content with whatever I have. I know how to live on almost nothing or with everything. I have learned the secret of living in every situation, whether it is with a full stomach or empty, with plenty or little. For I can do everything through Christ, who gives me strength." 
Paul learned how to be content with his circumstances even though he was incarcerated while writing the letter to the Philippians. Chained for the gospel!  It wasn't his first time being jailed and yet he is writing to encourage the church to be content in God, to find joy in the secret to living that is Christ Jesus.  Trusting God is a process and we must be committed to learning how to do so.  Paul doesn't mention his own strength as being the reason for finding contentment and joy …but instead he is strengthened because Christ enables him to do everything for the glory of the gospel.
I needed that word from Philippians because I woke up on the wrong side of the bed this morning.  The side that said that everything in my life is second best and that my life would be so much if ….
But the things on the other side of the if are not the prize – God is. 
So when the feelings of discontentment grow, here's what we should do:
Stop.  Stop focusing on what we do not have.  Close out of IG.  Take a break from scrolling the Facebook timelines.  Let's stop comparing our journeys, our possessions, our looks, our relationships, our whatever to others.  The danger of social media is that we only see what others show us but not the journeys behind those smiles, that relationship, that car or whatever it may be.  Capture those comparative thoughts and teach them to obey Christ.
Be grateful.  Yes, I might not have a penthouse but I have my own apartment.  Yes, I don't have my JD but I'm the first in my family to get my Bachelor's from a school like NYU.  Yes, I'm not engaged but I have so many people around me that love me and appreciate me in their life.  It doesn't hurt for us to take a moment to find at least one thing to be grateful to God for (I'm sure we can)…Believe me, that one thing could make the difference between a heart of stone and hearts of gratitude.
Be honest about your desires, but keep God first.  It doesn't hurt to desire greater for your life because God is able to blow our minds through our purposes.  But don't let those desires overwhelm you to the point of feeling angry or upset.  This one is hard to take in ..believe me.  I want to accomplish everything that God wants …but with my own strength.  Lay your desires before the Lord in prayer and God will order your steps.  Sometimes, God doesn't give us everything that we desire based on the season we are in and our heart's sincerity in receiving those things.  I'm challenging myself to trust God more – that He wants the best for me and will give me the desires of my heart.
So let's stay encouraged because the steps above are not meant to be easy.  But remember, Jesus is our strength.  Even though I don't have my JD, I'm not engaged (I'm trying not to count the years here…), and I'm not living in a penthouse in the sky, I'm still loved by God and nothing can separate me from that.  I'm praying that we fall out of the cycle of discontentment and into the arms of God's Love.  He's a good Father!
xo Neish