Y'all.
Faith really is an activation key to everything God wants for us and from us.  I can testify to that.   Rereading my old posts, I saw a common thread of my battles with discontentment and fulfillment.  I was searching for purpose and my calling and all the things that I thought would make me happier.  Although I still have questions of my own fulfillment,  I was missing God as my priority.
After my last blog post, I realized that I accepted my current situation as my only life path.  The discontentment that was running rampant in my heart space began to produce envy and jealousy towards other people because for some reason I accepted that I could only do one thing in my life and that was law school.  I put all my eggs in that basket without asking God what he wanted for me to do right now.
So I enrolled in seminary.
Now, I just threw that out there like it was a common thing to do but it's really crazy how it all went down.  After I blogged my last post (thanks to all who read), I made a decision that my current situation wasn't my only situation.  I began to think, "What if there are other ways to fulfill myself that don't entail the LSAT or Law School?  What if God is calling my attention elsewhere?" And then seminary popped in mind.  I battled going since graduating college in 2014 but was discouraged to go because I didn't think I belonged there and I didn't want to deviate from the law school path I laid out for myself.  But I called the vocation office of New York Theological Seminary and the woman over the phone (literally my seminary angel lol) walked me through applying, getting registered, and starting class.  One conversation with her and she knew instantly that I was supposed to be there.  I called her a week before class began and she worked her magic to get me enrolled, receive financial aid, and get registered all in time to start class.  I didn't miss anything.  It was all a whirlwind.  Then my Pastor gave me the approval too! In that, God confirmed my call to ministry as well (which I'm still grappling with).  But I can confidently say that because I let go of my own desires and really took a leap of faith, I am really really really happy where I am.
This is the first time since graduating in 2014 that I am really happy where I am.  Not because of a raise, or a new car, or new accolade but simply because I know that God brought me to this place and I am growing in Him.
I am finding new contentment and joy in God because the space that I am in is so much better for my mind and my true passion to learn and to really grow in God.
I am developing my faith, encountering so many different people with awesome testimonies, and learning more about the ministry that God is trying to birth through me.  I am so humbled and honored to be loved by God in this manner.
I don't know what this means for law school.  Today is the last day to register for the December LSAT, which essentially means it's the final decision to not apply to law school this year.  I am confident in my decision to purposely NOT apply to law school but instead pursue a dual degree program through NYTS and Fordham U to study for my MDiv (Master of Divinity) and my MSW (Masters in Social Work).  I'll have the opportunity to engage my peers and faculty to really grow in my learning, write the books I've been yearning to write, meet new people in my fields, begin business for myself possibly, and just become even more aligned with what God is doing in my life.  I'm not saying that law school will not be in my future after this, but I'm really happy where I am and I know that this is a turning point for God's glory.
In Galatians 1:10, Paul asks the question of where his approval for his ministry should come from – is it for God or for humans? And I realized that part of the discontentment and lack of fulfillment I battled was because of my own idols of success and accomplishment and also my desire to be approved by human beings.  The Word says that whatever I do I should do with all my might because there is no work in the grave.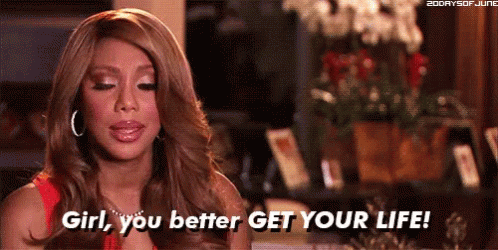 Did you all read that?! THERE IS NO WORK IN THE GRAVE.  So whatever you feel internally you are called to do, whether it's to start a nonprofit, or travel the world, or even simply begin being consistent with outreach and developing relationships, or starting a family, or whatever – DO IT WITH ALL THAT IS WITHIN YOU.  You are so much more powerful than what your circumstances may look like.  Let God be the turning point and the accomplishment in your life.  Not your money or accolades.  Definitely not human approval.
I praise God for this revelation in my life.  I praise God for those who have supported me and continue to encourage and pray for me.  I thank God for just allowing me to feel the valleys of fear and doubt so that I can experience real joy on the mountains of love and peace.  I am so happy and so thrilled about this turning point.
So let me leave you with some of my absolute FAVORITE verses from Brother Paul (Romans 8:31-39):
Look forward to more posts about my experiences in seminary and my upcoming faith projects that I'm hoping to really get underway in 2018.  This year has been so crazy but it's the first year ever that my faith in God has grown so much.  Remember that nothing can separate us from God – He is our definition, our power, our strength.  Let's make a point in our lives to seek Him for His approval and not our own.  Let Him be your heart's turning point.
Love you all!
Wyneisha